Indonesian Market Case
Jul 29th, 2020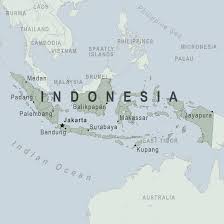 We, BX Shinsei Seiki have been exporting our shutter operators world-wide over 40 years.
One of the best countries BX Shinsei Seiki most succeeded is Indonesian market.
There are 2 main factors we could become popular in the market; Climatic features and Geographic features.
First of all, there are many sudden rains and gusts depends on the seasons in Indonesia.  Currently, steel shutters are widely used in factories.  However,  once sudden rain or gusts occurred, it is difficult to close the shutters manually all at once.  Therefore, electric shutter operator is gradually spreading among those sites.
Secondly, Indonesia is well-known as a nation (island) with a length of 5110km, which is extremely long in the east and west.  Also, it has the largest number of islands in the world composed of 13466 large and small islands across the equator.  Shutter manufacturers are concentrated in Jakarta and because of this geographic feature, if a defect occurs in a remote island property after shutter construction, it will be repaired by a business trip.  For this reason, the time and cost required for renovation puts pressure on their profits.  Therefore,  low-quality or low-durability shutter operators are not preferred.
For those 2 factors, BX Shinsei products have won and secured the certain market share by stable quality and excellent durability nowadays since 1980's.
If you are interested in our products, please refer to PRODUCT page or CONTACT us!