Explosion-proof Shutter Operator-3
Feb 28th, 2020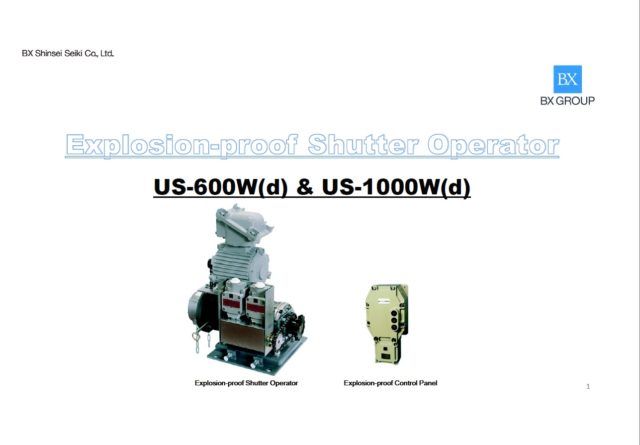 What is the JIS and IEC Standard?
JIS stands for Japanese Industrial Standard and IEC stands for International Electrotechnical Commission.
Both define qualifications of electric equipment's standard for Japanese or International market.
Specialized in term of Explosion-proof, the class is represented as letters and numbers like d 2 G4 in JIS and Exd IIB T4 in IEC.
Each symbol stands for qualifications and you can see equipment's specification by seeing entire symbols.
Lastly, we would like to give a presentation of our Explosion-proof Shutter Operator Model US-600W(d) and US-1000W(d) in the next blog.  For the details, please kindly refer to the presentation.
And please also check our catalog as well.
For further question or inquiry, please contact us!  Thank you.