Explosion-proof Shutter Operator-2
Feb 21st, 2020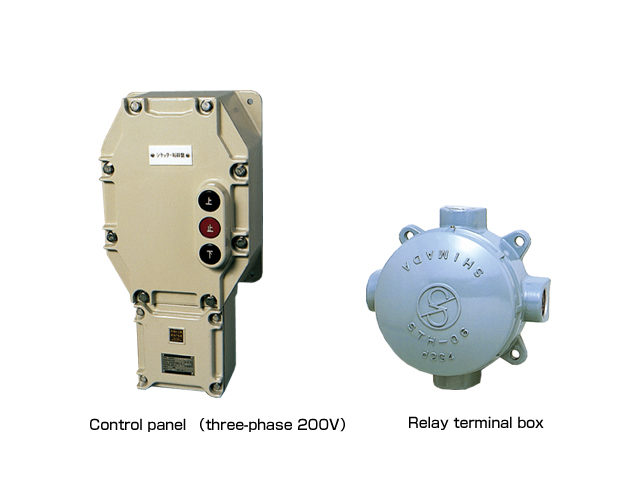 What is the Special Structure?
One of the most effective Explosion-proof structure is Flame-proof Type.
Ignition source is covered by special shell and explosion can occur only in the shell.  This shell is very strong designed and withstand the shock explosion.  This way, fire source will not get out of the structure.
This structure is applied for our Motor, Control Panel, Limit Switch and Push Button Switch.
Entirely, our Shutter Operator qualifies d 2 G4 class in Japanese Standard(JIS) which is equivalent to Ex d II T4 in International Standard.(IEC)
We will explain about those standards in next blog update!
For detail of this product, please refer to our product introduction.