Explosion-Proof Shutter Operator: What is d2G4?
Jun 1st, 2022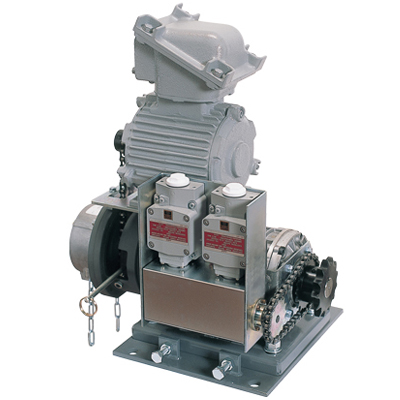 Explosion-proof shutter operator is one of the most proud products that BX Shinsei Seiki launched out.  This shutter operator has a special structure and can be used in explosive places.
Our product has a certificate of d2G4 grade according to JIS Standard (Japanese Industrial Standard) and is equivalent to ExdIIBT4 in IEC Standard (International Electrotechnical Commission).  We will explain more clearly what this d2G4 symbol means as below.
    The first letter shows the Type of Machine Structure, specifically "d" is Flame-proof Type.
    The next number shows Explosive Gas Classification. "2" includes Ethylene, Coal Gas…
    The last letter and number show Ignition Temperature of Explosive Gas. Gases classified as "G4"            ignite with the temperature of over 135℃ and below 200℃.
Explosion-proof shutter operator deserves to be the optimal choice for warehouses, chemical factories… with outstanding features mentioned above.
While waiting for us to bring more valuable articles, please refer to the calatog about Explosion-proof shutter operator here. Explosion-proof operator|BX Shinsei Seiki Co.,Ltd.